This feature added on version 1.05
We have added a new feature to this plugin for getting a few product information with the quote email.
You can have the product ID, URL, Stock Status, Price, SKU etc in the quote email.
You have to add our shortcode to the Contact Form 7 for this. Here is a list of the available shortcodes.
ID: [gqb_product_id]
URL: [gqb_product_url]
Title: [gqb_product_title]
SKU: [gqb_product_sku]
Price: [gqb_product_price]
Status: [gqb_product_status]
Type: [gqb_product_type]
Stock Status: [gqb_product_stock_status]
Stock quantity: [gqb_product_stock_quantity]
Product Variations: [gqb_product_variations]
Step1: Go to the CF7 form that you are showing on the Quote popup.
Step2: Add the shortcode on both form and mail body. And Save the form .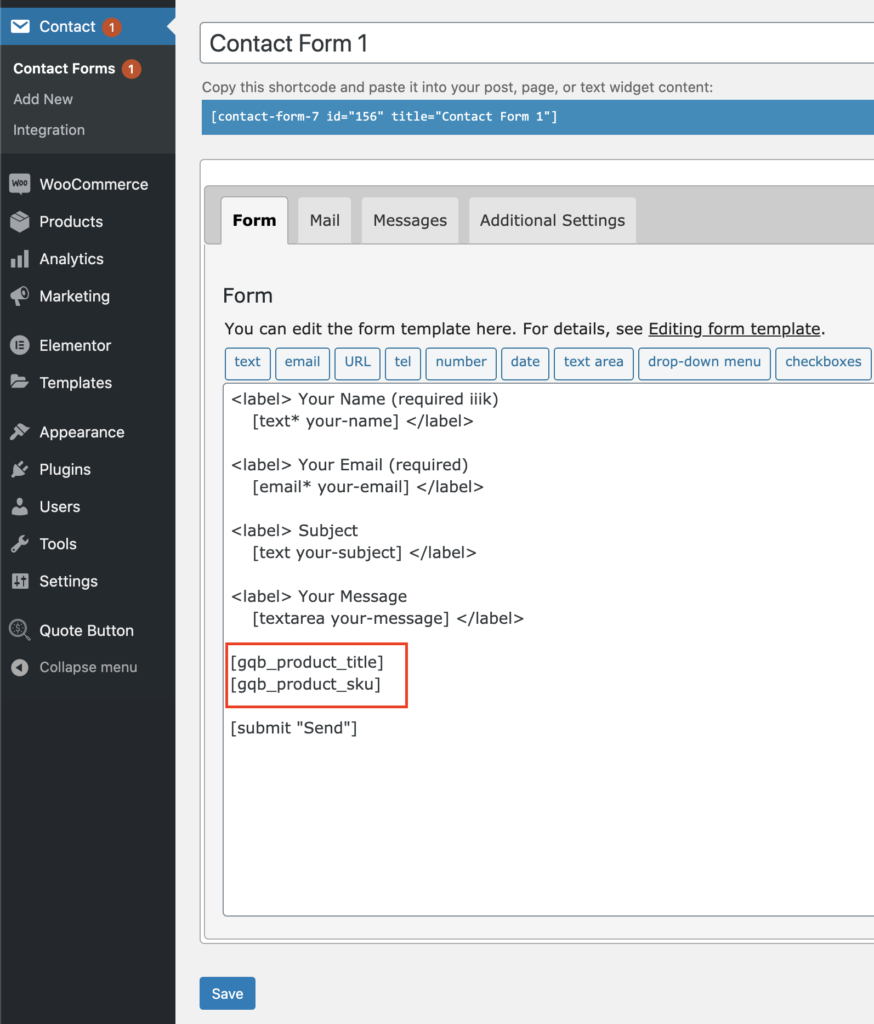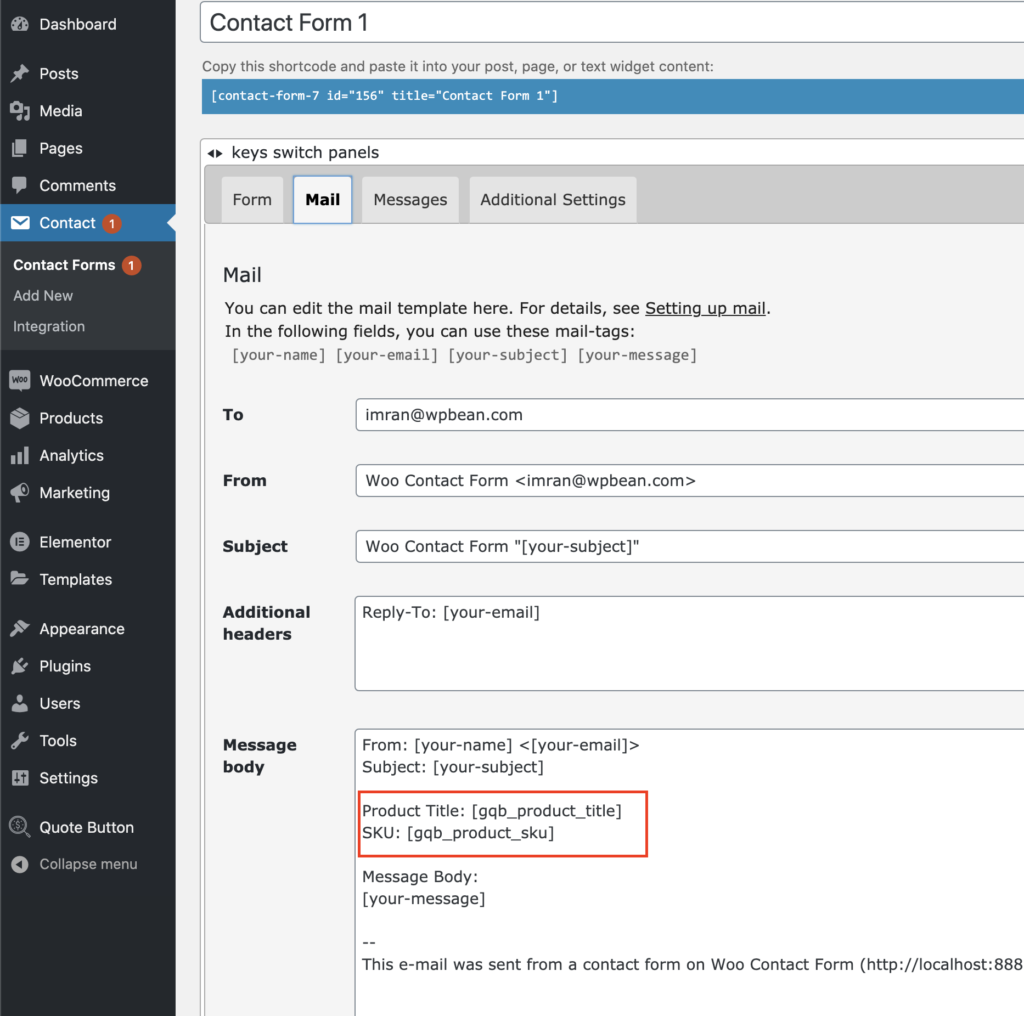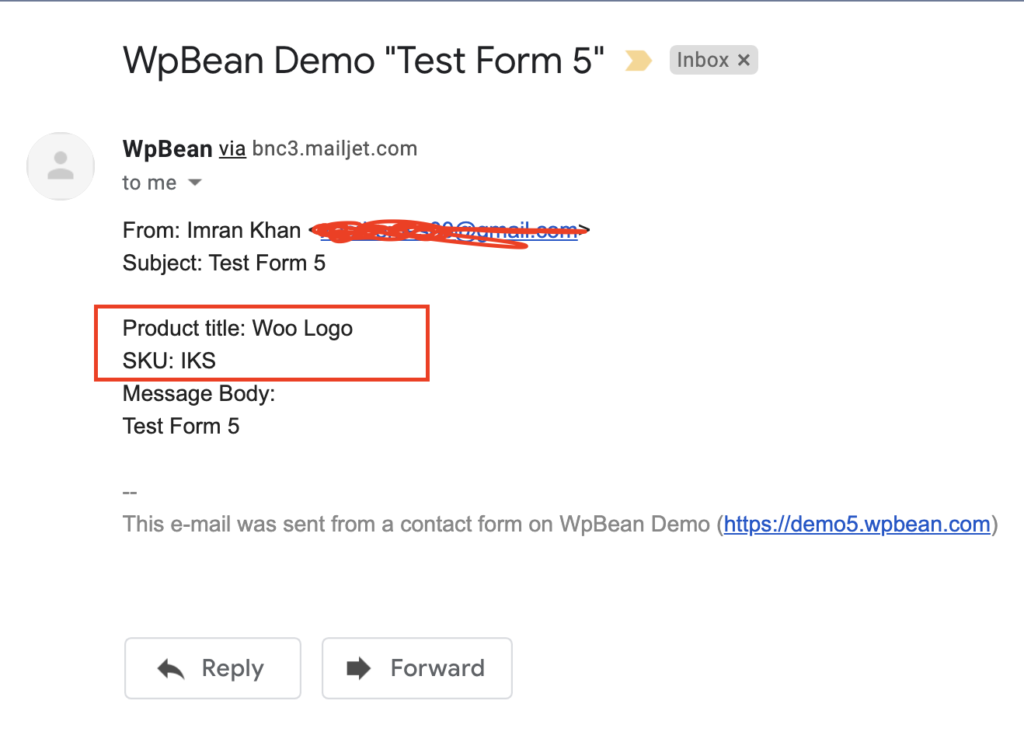 Showing Customer Selected Product Variations