In this addon, you can add your images, portfolio or anything with filter option. The options of WPB EA Filterable Gallery is given below: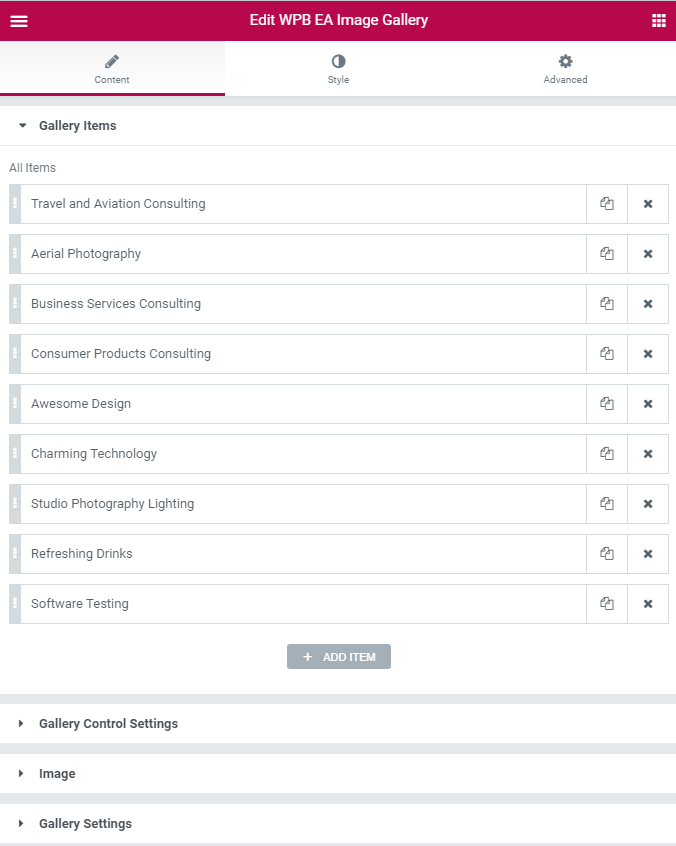 Gallery Items:
Here you can add all your items. Here is an Image, Title, Subtitle and a Control Name option.
Gallery Control Settings:
Add all the control name you want. The Control Settings fields will show like below:



Image:
Here is a Show Masonry Style and Image Height option.
Show Masonry Style?
If you activate this option the frontend of the addon will show like masonry style.
Gallery Settings:
Here you have the following options:
1. Number of Columns
2. Zero Padding between columns?
3. Extra CSS clss
Style: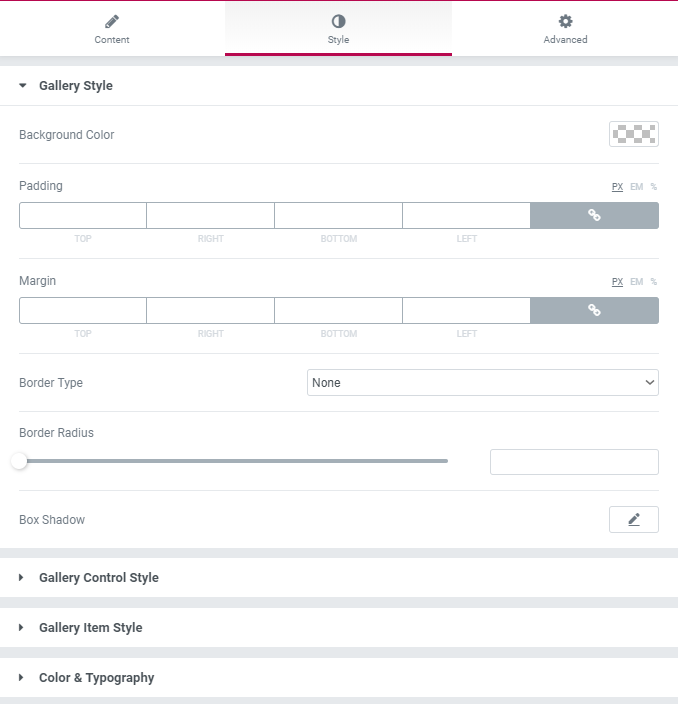 In this tab, there is a huge option to change the style of the gallery items. You can change the color, font-size, margin, padding, background-color, typography etc. as you want.
Front-End:
The Front End of the WPB EA Filterable Gallery is given below: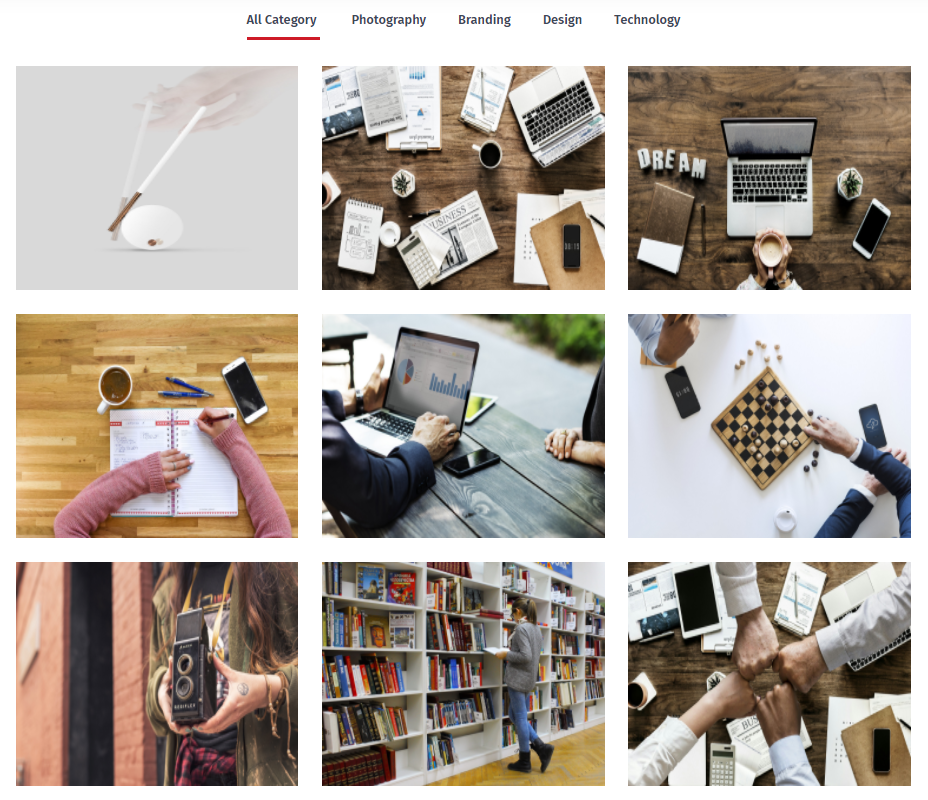 The frontend link of the addon is: WPB EA Filterable Gallery